Tournament sponsorship guide
You are in charge of organising your local tournament. In the days before and during the tournament it attracts large amounts of visitors from the nearby regions – players, their families, coaches and spectators. ​
With this tournament sponsorship guide you can make sure that you get the most out of the marketing potential of your event.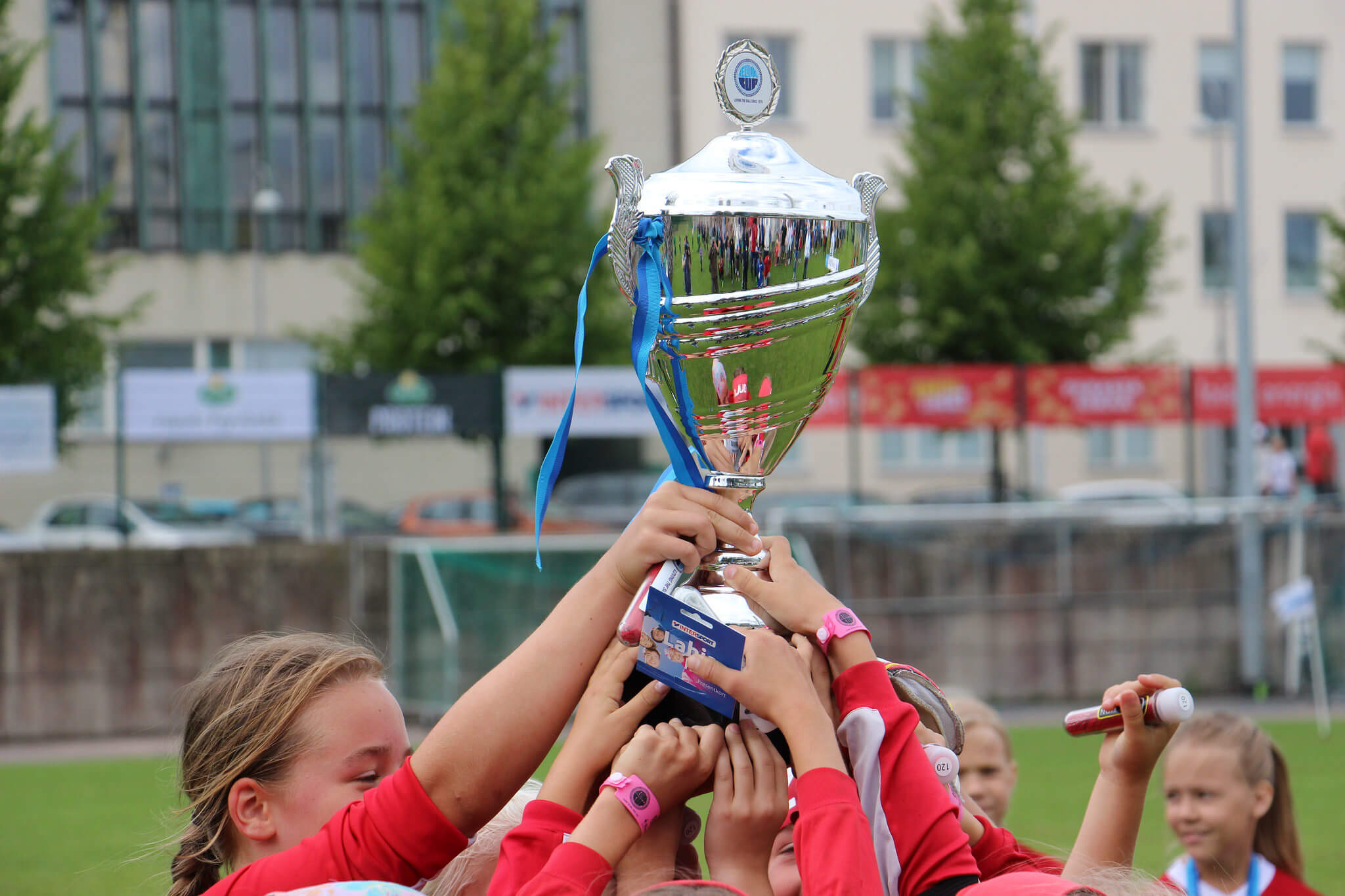 In this tournament sponsorship guide we are focusing on digital ways to make money with your tournament. When you organise your tournament with Torneopal we build a results site for you. You can sell space on the results site to sponsors and in this way cover the expenses that you have.

​We suggest that you charge a price per team. So for example if you're selling the tournament name to some sponsor you can charge them 5€ per team that is attending the tournament.

Pricing it like this makes it easier to sell to the sponsors because the price doesn't sound so big. Organisers can explain this pricing model with the idea that the more teams are attending the more the sponsor will get attention.

The best way to get the sponsor's name on everyone's lips is by adding it to the tournament title. This gives a lot of coverage to the main sponsor and that's why this should also be the most expensive option.

-We suggest that tournament should charge 3-6€ from this depending how high profile the tournament is.

The tournament result site URL can also be branded. Nowadays tournaments need to have a website where people can check match times and results on online. Almost everybody has access to the internet at home and at the tournament, and when they are checking the site, linking it to their friends and sharing on social media, your sponsor's name in the URL will get great exposure for them!

​-From branded URL organisers should charge the sponsor 2-3€ per team that's attending the tournament.

If you want more information about tournament result site and how to make money with it Contact Us ​​

Logos on the tournament result site

You can try to sell the whole tournament for one sponsor or for several different ones. If your tournament has several sponsors you could have one head sponsor who has their logo on every page, while the other sponsors could have their logo on just some specific pages.

-The best way is to make a main sponsor package that includes the tournament name and the main sponsor logos.

-You can also sell some specific spots on the result site and charge 1-2€ per team for these.

TorneoPal tournament software has some great features that makes adding and changing those sponsor logos very easy.

Each category can be named by different tournament sponsors with their logos and a link to their site added on their category page.

-This is a good option for small local businesses because you should charge at least 1€ per team for this.

-Names of the pitches could be also be branded for sponsors. Instead of having names like pitch 1, pitch 2 etc. you could name those like Subway Pitch, McDonalds Pitch…

-This can also be suited well for smaller businesses that want to get involved and get some coverage. We suggest some small fee like 1€ per team.

Compared to old school methods

Compared to old school tournament marketing methods these new ways require less work and are easy to modify even a couple days before the tournament starts.

Pitch side banners, paper versions of the schedules etc. are not bad ways to give coverage to your sponsors but nowadays everybody wants to get updates about the tournament online. From our experience, the online result site gets a lot traffic on the tournament days and that's why it's the best place add sponsor logos!